206 Newport Road,
Cardiff, Wales, UK, CF24 -1DL
Life of Peter Alexeyevich Von Hahn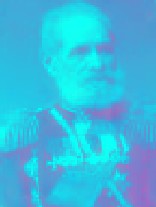 Peter Alexeyevich von Hahn (1798 - 1873)
Member of the Russian nobility
Father of H P Blavatsky
Early Life and Marriage
Son of Lieutenant-General Alexis Gustavovich von Hahn and Countess Elizabeth Maksimovna von Probsen. Father of Helena Petrovna Blavatsky
A captain of horse artillery, Peter Hahn, whose family came originally from the petty nobility of Mecklenburg, married, in 1830, the 16-year old Helene Fadeev. She was the daughter of Princess Helene Dolgoruki (1789-1860) and Andrei Mikhailovich Fadeev (1789-1867), Privy Councillor of the Caucasus, and half his age. Vera, a younger sister of Helene Fadeev, would marry Julius Witte and become the parents to Count Sergei Yulievich Witte.
Polish Campaign and Birth of Helena
Soon after the wedding, the young Captain received orders to join his regiment for service in the notably ruthless campaign to put down the Polish insurrection of 1831. The girl-wife returned to her parents in Ekaterinoslav in the heart of the Ukraine, and it was there that Helena was born on the night of August 12, 1831 (July 30, on the Russian calendar).
Military Life and Death of Wife
At the close of the Polish campaign, Madame Hahn and "Lolo" (her pet name for her daughter Helena), rejoined the Captain at the station in southern Russia where he was leading raids against the mountain tribes of the Caucasus. Captain Hahn had been educated as a member of the Imperial Cadet Corps, limited to the sons of the nobility. On his wife's death, at the age of 28, the Captain, realized that army camps were most unsuitable for little girls. And the two children were escorted back to their grandparents home.
Marriage and Escape of Helena
Colonel Hahn retired, sometime before 1848 and was living near Saint Petersburg when his daughter married Nikifor Blavatsky. This marriage lasted only three months, and Helena ran away, abandoning her husband. Her grandfather promptly shipped her off to her father, but she escaped with a boat captain, "leaving her father fuming on the docks of Odessa". She was not to contact her family for the next ten years. Her future discussions of these years are extremely confused and contradictory and even today have not been satisfactorily explained or researched.
Later Life
Shortly afterward, Col Hahn married again to Baroness von Lange and had a daughter Liza. The Baroness died a few years later. Col Hahn was living in 1858 in Saint Petersburg, where Helena's sister Vera was also living, when Helena again showed up. Her sister Vera lived in the small village of Rugodevo, which she had inherited from her late husband. According to reports, Col Hahn was at first aloof from Helena's alledged psychic powers, but later come to believe in them, from certain demonstrations. He died and is buried at Stavropol.
Wives and Children
With Helene Fadeyev
* Helena later Blavatsky, b 1831
* Sasha b 1832 d 1833
* Vera later Vera Zhelihovsky(1835-96)
* Leonid b 1840
With Baroness von Lange
<![if !supportLists]>· <![endif]>Liza b 1850/2
206 Newport Road,
Cardiff, Wales, UK, CF24 -1DL
Try these links for
more info about Theosophy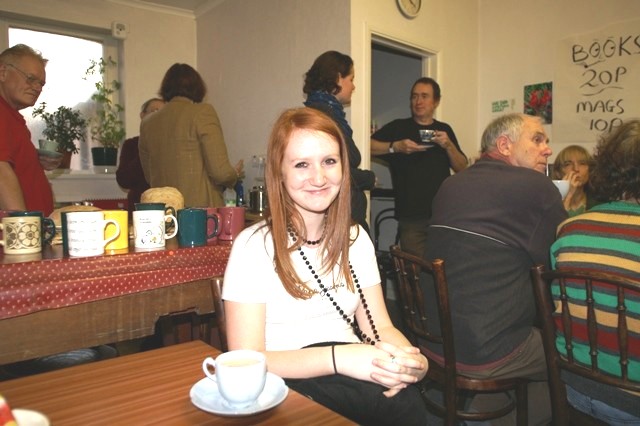 Cardiff Theosophical Society meetings are informal
and there's always a cup of tea afterwards
The Cardiff Theosophical Society Website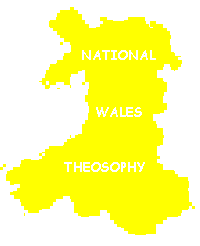 The National Wales Theosophy Website
Theosophy Cardiff's Instant Guide to Theosophy
Theosophy Cardiff's Gallery of Great Theosophists
Dave's Streetwise Theosophy Boards
The Theosophy Website that welcomes
If you run a Theosophy Study Group, please
feel free to use any material on this Website
Independent Theosophy Blog
One liners and quick explanations
About aspects of Theosophy
The Voice of the Silence Website
An Independent Theosophical Republic
Links to Free Online Theosophy 
Study Resources; Courses, Writings, 
The main criteria for the inclusion of
links on this site is that they have some
relationship (however tenuous) to Theosophy
and are lightweight, amusing or entertaining.
Topics include Quantum Theory and Socks,
Dick Dastardly and Legendary Blues Singers.
An entertaining introduction to Theosophy
For everyone everywhere, not just in Wales
It's all "water under the bridge" but everything you do
makes an imprint on the Space-Time Continuum.
A selection of articles on Reincarnation
Provided in response to the large number
of enquiries we receive on this subject
No Aardvarks were harmed in the
The Spiritual Home of Urban Theosophy
The Earth Base for Evolutionary Theosophy
____________________________________
A B C D EFG H IJ KL M N OP QR S T UV WXYZ
Complete Theosophical Glossary in Plain Text Format
1.22MB
___________________________
Classic Introductory Theosophy Text
A Text Book of Theosophy By C W Leadbeater
What Theosophy Is  From the Absolute to Man
The Formation of a Solar System  The Evolution of Life
The Constitution of Man  After Death  Reincarnation
The Purpose of Life  The Planetary Chains
The Result of Theosophical Study
_____________________
Preface to the American Edition    Introduction
Occultism and its Adepts    The Theosophical Society
First Occult Experiences   Teachings of Occult Philosophy
Later Occult Phenomena    Appendix
Try these if you are looking for a
local Theosophy Group or Centre
UK Listing of Theosophical Groups

General pages about Wales, Welsh History
and The History of Theosophy in Wales
Wales is a Principality within the United Kingdom
and has an eastern border with England.
The land area is just over 8,000 square miles.
Snowdon in North Wales is the highest mountain at 3,650 feet.
The coastline is almost 750 miles long.
 The population of Wales as at the 2001 census is 2,946,200.